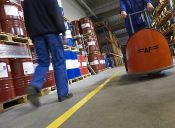 LEAN typology
the LEAN typology is the quickest system of tape for industrial floors to apply, more resistant and cheaper than the ...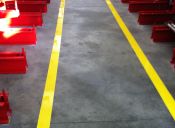 Man Lean typology
Suitable for any kind of flooring, smooth, porous,old,oily,epoxin resin or tiles. With beveled edges.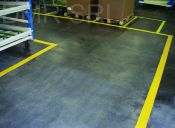 SUPREME typology
it is the best tape in the market. It has a ultra-resistant rubber based glue with a net incorporated for an ...
XTREME typology
Designed and realized with a surface and anti-slip PVC laminate, both to give our markings an extreme resistance to the ...
AGV ROLLS
Rotolo PERSONALIZZATO in PVC 100% da 10 cm x 30 m, H 0,9 mm L'adesivo è composto da un collante a base gomma con una ...