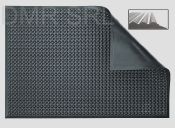 Ergonomic, anti-fatigue, EFB BUBBLE "ESD" mat
EFB BUBBLE "ESD" is anti-static and self-extinguishing.Resistant to chemical products and oils. In ...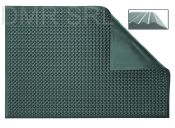 anti-slip, anti-fatigue, AB CLASSIC ANTISTATIC ergonomic mat
CLASSIC is ideal for dry environments, non-abrasive and where there is static electricity. Colour ...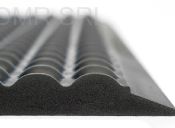 Basic Bubble Mini
DIMENSIONS: 45 cm x 60 cm
In polyurethane foam, silicone and latex free. For continuous traffic, embossed bubbles. Colour ...